Ship Backup at Southern California Ports Is Receding
The number of ships waiting to unload at the ports of Los Angeles and Long Beach fell this week to the lowest level since November but remains extensive. This is the first sign in three months of an easing of U.S. supply-chain congestion at the nation's busiest container port complex. The number of ships waiting hit 78, compared to a peak of 109 last month. It's unknown if this is a sign of things clearing up but either way it is certainly a welcome sign.
Feds look to streamline CDL process while DOT rejects HOS challenge claims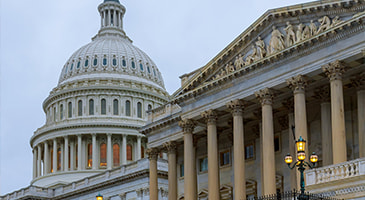 The federal government is looking into speeding up the process in which Commercial Driver's Licenses (CDLs) are issued. "People need to wake up and realize if we don't have these folks doing this job, we're in a world of hurt in this country," Greg Orr, executive vice president of U.S. Truckload of Montreal-based TFI and president of CFI. Additionally, the federal government ruled against revisions to the hours-of-service (HOS) requirements, citing that safety groups gave no basis for changes that would have provided more flexibility to drivers.
The Return of Inflation: What Does It Mean for Supply Chains?
After almost 10 years of low inflation, pricing is rising steadily, reaching a 6.8% rate in November. Supply chain participants must understand what is happening, what may happen, and what such developments mean for their business. Overall, this means uncertainty. Businesses are going to be even more careful how much they are willing to pay and not as willing to go into long standing negotiated rates.
Metals Prices Reach Record as Shipping Costs Surge
Surging prices of the raw materials needed for refrigerators, automobiles, window frames and plumbing show no signs of abating as America's supply chain crisis spills into another year. The benchmark price to ship copper in the U.S. is at the highest in data going back to 2003, while the cost to transport aluminum now accounts for 20% of the metal's total price. Traders said copper and aluminum are available, but the metals just aren't in the right places to take advantage of the limited supply of trucks and railcars.